German-Turkish LSP relies on HERZIG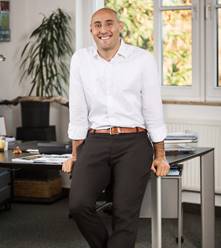 HERZIG, international specialist consultancy for the logistics sector now supports the German part of the German-Turkish logistics network COBAN TUR | BOLTAS.
The German company BOLTAS, headquartered near Nuremberg, is a pioneer in the field of individual intermodal transport solutions. COBAN TUR operates from its headquarters in Istanbul as a secure network partner to the Near and Middle East, NMO.
After a successful strategy workshop, the brand appearance will be reworked at short notice. "We are growing steadily, working continuously on our operative KPIs, marketing is often neglected, Herzig's experts give us important impulses and support", says Iskender Cobanoglu, Managing Director of Boltas GmbH.
In the medium term, the family-run LDL wants to make a stronger name for itself in the operationally particularly demanding areas of chemical logistics, automotive and temperature-controlled transport.